Game Design
In 2019 I started my own company, Æther Corp Ltd. as a creative outlet for my various tabletop game projects which I sell through Etsy, itch.io & DriveThruRPG.
To date I've released around a dozen different role-play game (RPG) products under the company name, three of which were successfully funded via Kickstarter with another to join their ranks very shortly.
Coiled.Spæce
Coiled.Spæce, a journalling RPG for 1 to 4 players, was released in 2022.
In it you play as a Harvester for Æther Corp, jumping around the disintegrating Universe stealing energy to power the planet-stabilising engines back home.
It uses dice and the website to help generate your journeys and exploits which are then noted down in its accompanying log book.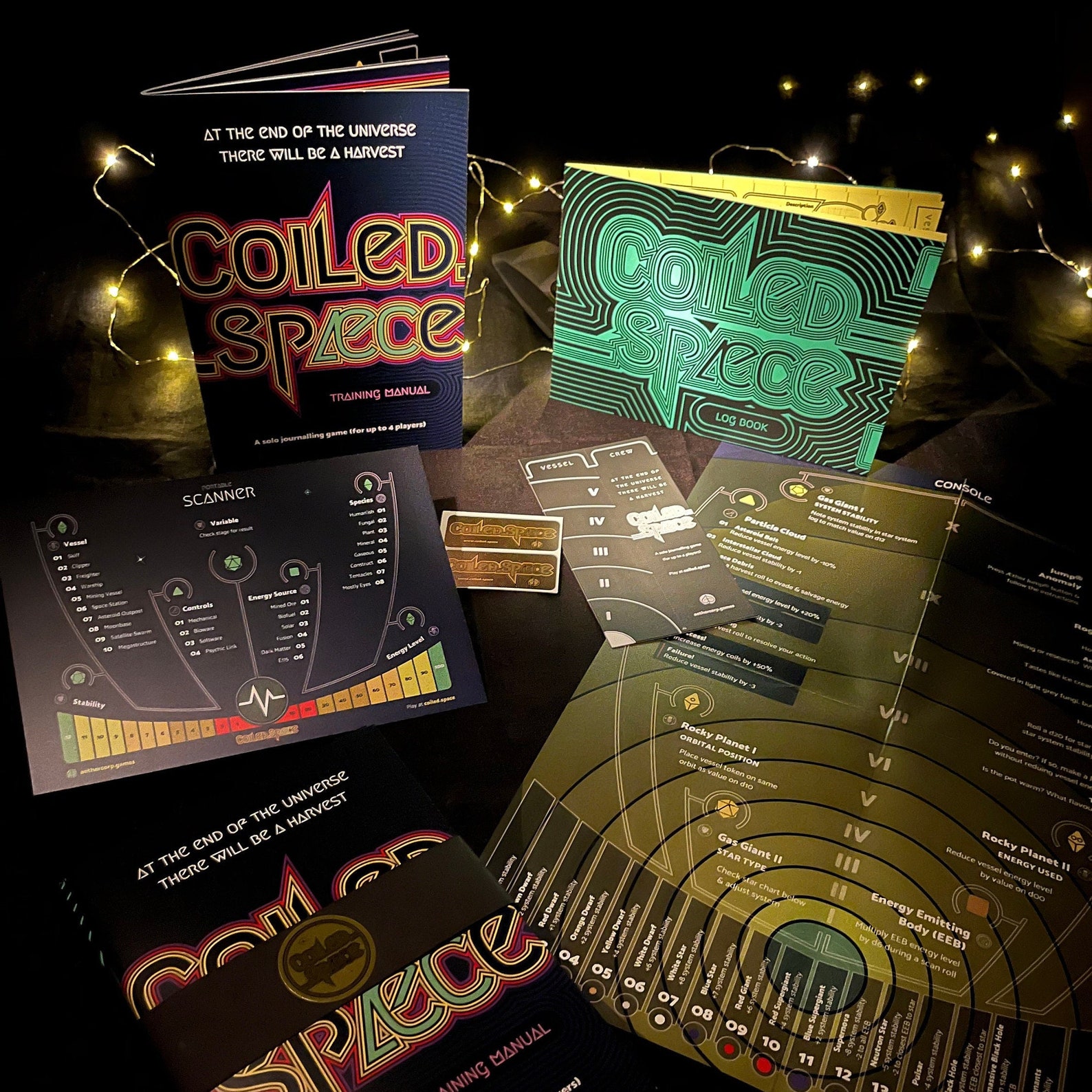 Orchidelirium
2020's release was Orchiderlirium, an RPG in which you take on the mantle of a grizzled and hardy orchid hunter in 1865.
The game has it's own system to generate expeditions/adventures and uses playing cards, coins, and two six-sided dice to mix modern RPG game design with the feeling of playing a Victorian parlour game.